Arulnithi. SKM. Maeilanandhan, Padmashri Awardee for Social Service
The Village Service Project – a first of its Kind in India, to transform the lives of the Villagers based on Traditional Indian Yoga based lifestyle, is a vital body of WCSC, focused on training and rural empowerment. The founder father Yogiraj Vethathiri maharishi established the World Community Service center (WCSC) as a registered body in 1958 to light the lamp of Peace. After decades of research and with his rich knowledge and experience in the field of medicine, Shri Vethathiri Maharishi systematized simplified Kayakalpa exercise (a traditional Indian practice) and simplified physical exercises for physical health and Simplified Kundalini Yoga (SKY Yoga) for nurturing the greatest treasure of man – the mind.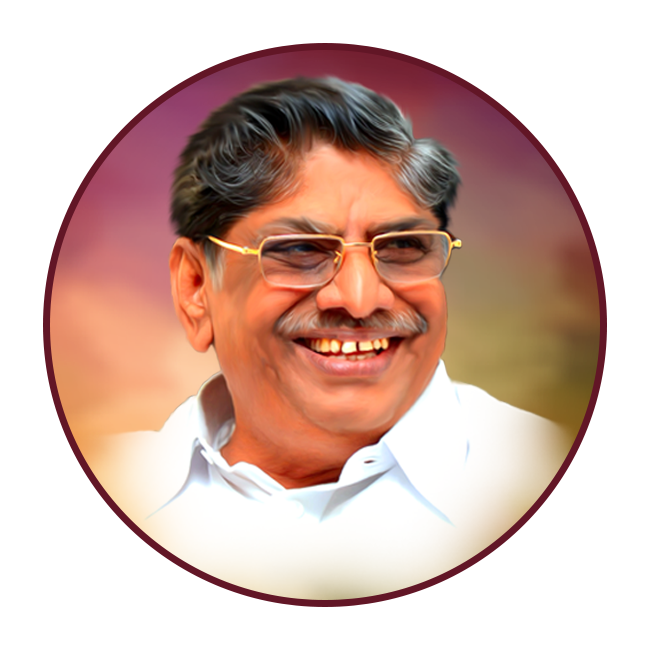 The practices and teachings of WCSC are to bring peace in individual and spreading through the society. Society is made up of individual human beings. Hence, peace must emanate from individual, then permeate to the family, and then to the society at large. Ultimately World peace will bloom. The practices and teachings of WCSC are made to combine and integrate these three aims through the VSP, for betterment of lives of our Villagers – who are the backbone of our Hoary Nation. Our motto is peaceful and healthy villages. VSP also covers the areas of Student community, Eco-Awareness, Social upliftment, and enable the villagers to understand the Mother Nature and initiate practical simple easy methods of attaining Self-sufficiency to those who aspire and thereby spread Altruism all over the world. VSP strives to make people understand the importance of joining hands in solving common problems which disturb the society today. The minds of future generations, the ethical values of life have been inculcated in the villagers, through relentless efforts by introducing Maharishi's philosophy in around 150 villages so far.
WCSC – VSP has since blossomed as a model for village development and has joined hands with Government bodies to usher in era of prosperity and peace in our Villages.